About Us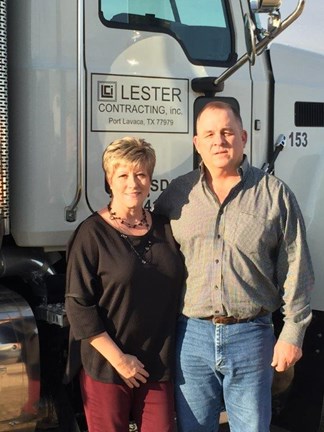 In 1959, David Kinchen began operating under the name of Kinchen Construction Company.  Ken Lester, Jr. started full time with Kinchen Construction Company in 1979.  He began as a laborer but soon learned to operate dozers, loaders, backhoes, dump trucks and more.  Ken also did mechanic work on equipment and welding when needed.  All of this learning was important and helped develop Ken into a supervisor, estimator and manager of the business.
During the late 80's and 90's, Ken attended Victoria College and University of Houston to sharpen his business skills.  He worked 40 hours per week with the business and attended college for almost 10 years.
In 1996, the company became Lester Contracting, Inc. when Kenneth Lester and Ken Lester, Jr. acquired full ownership and control of the business.  Since then, LCI has played a key role in supporting civil construction projects throughout Port Lavaca and the surrounding communities.
Kenneth Lester retired in 1998 and Ken became the President and Manager of the business.  Ken and Melissa Lester eventually obtained full ownership of the company.  Ken continues to manage Lester Contracting today along with his wife, Melissa, who stepped into a role as controller with the company in 2002 and put her 19 years of banking experience to work managing the office.
Thanks to their combined business acumen and a team of devoted employees, Ken and Melissa have been able to grow the business from $2.5 million in sales in 1999 to $20 million today.
Local Talent, Serving Our Communities
For nearly six decades, we are proud of the fact that we work and operate in the same communities in which we live and raise our families.  It is extremely important to us that our clients know that we are dedicated to quality work, because it impacts the very same people that provide the work – right here in Texas.  Taking pride in community civil projects, and being a good corporate citizen, is much easier when you are a part of the projects that you build every single day.
At Lester Contracting, we truly believe that our well-trained project teams are comprised of the most talented, hard-working and dedicated civil construction professionals in the area.
Ken and Melissa Lester
Leadership Profile, Courtesy of Equipment World, 2013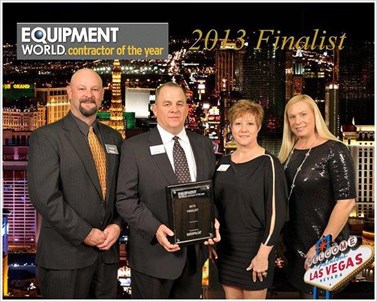 In 2013, Lester Contracting was named a Finalist for Contractor of The Year and featured in Equipment World Magazine.  LCI was nominated by Holt Caterpillar of Victoria, Texas to participate in the program and was among 13 other contractors in the country that received this national recognition.
We are proud of the partnerships we've built over the years and we're committed to strengthening and growing those relationships in the future.  The trust we have earned is built on several key pillars, including unwavering integrity, quality construction at a competitive cost, a culture of safety, and open and honest communications.
In addition to our highly-qualified people, which includes local talent, we have invested in the latest equipment to ensure that our projects are completed – on time and on budget.  In fact, our modern fleet of reliable and well-maintained MACK trucks, combined with top-quality CAT equipment, is another reason our clients can rely on our exceptional performance every time.
Rely on Lester Contracting
Lester Contracting is the local choice for high-quality, dependable and long-lasting civil construction work.  From industrial and commercial civil construction projects to state and local government projects, Lester Contracting is ready to go to work for you.